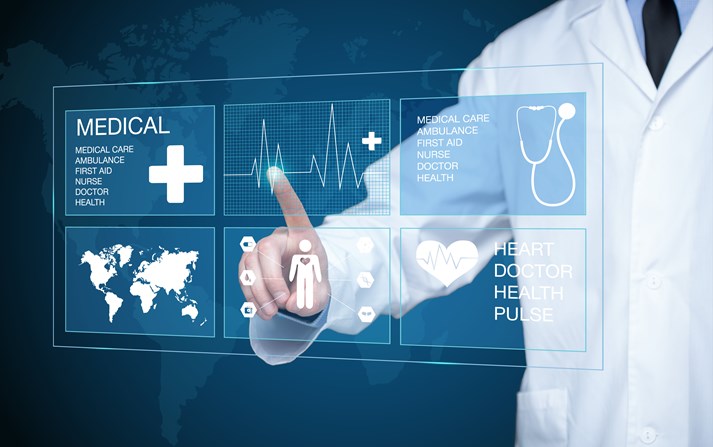 COMPANY POSITIONING
Global Presence
15-year successful track record in Healthcare
Financial Application of Healthcare Intelligence:
Procedural and Diagnostic Coding
Validation and application of Clinical Rules
Payer/Insurer Policy application
OUR SOLUTION APPROACH
Intuitive and easy to use
Customized according to our clients' needs
Disruptive, Innovative technology
Application of latest and most relevant technology
Robust/scalable
Modular
OUR CLIENTS
Healthcare Administrators & Insurance
Employers
Managed Care Organizations
Healthcare Providers
Hospitals and Clinics
Evolve Hospital is a comprehensive, fully integrated Hospital Information and Management System.
The system provides complete patient management from admission to discharge and improves patient throughput by aligning clinical and business priorities.
Our integrated solution has a powerful billing engine that defines and applies complex payer/insurance company rules and benefits on-the-go and, combined with our market-leading Clinically Validated Medical Coding crosswalk(ICD/CPT/Tariffs), offers you the best in market billing solution.
Evolve Hospital improves cash flow by handling patient administration and billing more effectively. We document patient services as they occur to speed up payment processing. Our intelligent system shortens the time from patient registration to claim settlement by consistently verifying, documenting, coding, and billing claims to applicable payers/insurers.
The Technology provides fast access to large volumes of real-time data and reporting which can drive better-informed insight and unlimited business opportunities.
Leveraging the proven business processes of SAP Business One, Evolve Hospital provides a seamless integrated value-based solution, supporting the day to day business operations and issues that are unique to Hospitals and Hospital Groups.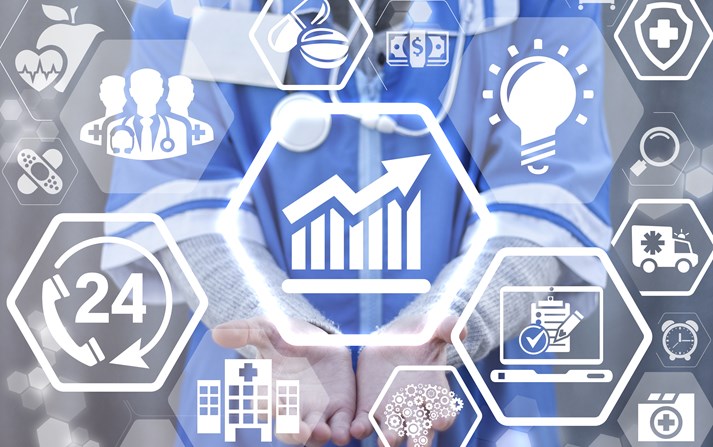 IMPROVED GOVERNANCE AND CONTROL
With Evolve Hospital you can connect different areas of your business in one thread (including all financial modules).
Use the fully customizable dashboard to manage and control your business, and receive real-time updates, alerts, reminders, and statistics. Utilizing our Permission and Authority tools, we will also enable:
Full Audit trail of all transactions
Comprehensive Management Transparency regarding Activities and Decision making in each of your departments/wards
OPTIMISED FINANCIAL MANAGEMENT
Our solution is offered as a Single Integrated System, enabling reporting in real-time that can be pre-set to run your required Day-end, Week-end and Month-end reports seamlessly. The system also allows for multiple currencies, thereby enabling seamless integration of financials for groups with a multi-national footprint.
OPTIMISED PROFITABILITY
The Evolve Hospital Profitability Monitor guides you to continuous improvement towards achieving your bottom line. Optimized Billing is achieved via templates as well as applying the appropriate selection of the following modules: 
Case Management
Pre-authorization
Real-time Payer/Insurer Confirmation
Payer/Insurer Rule Integration
Electronic claims submission
RFID
HEALTH CARE INTELLIGENCE
All Clinical and Billing rules and validations are applied before the account is submitted and not retrospectively. The benefits of this are:
Items submitted are complete and correct and clinically validated before discharge. This limits rework and eliminates additional administration.
Hospital financial risk is limited as any financial shortfalls or co-payments are known before the patient leaves the hospital.
USER EXPERIENCE
Utilizing the latest in User Interface technology, as well as enabling customization of own look and feel by individual user (drag and drop functionality of menu items), your team members are guaranteed a user experience far ahead of the curve.
IMPROVED PATIENT EXPERIENCE
Evolve Hospital engages the patient at different levels throughout their hospital visit. With an enterprise level Electronic Medical Record (with Mobile platform access to Healthcare Professionals), patient communication and record keeping is optimized via access to the centralized platform. Patient satisfaction survey capabilities are also available to ensure continuous improvement of your perceived levels of care.
PATIENT REGISTRATION
This module registers general and demographic patient information, and records insurance and payor details. Patients are allocated a Unique Health Identification Number (UHID), and by using the optional biometric identification modules and appropriate devices, the system can prevent duplicate records.  
Features Include:
Detailed information of patients
Eligibility checks
Biometrics for patient identification
Electronic signatures
Mandatory fields for crucial patient information
Comprehensive patient medial history (allergies, conditions, immunization, family health etc.)
System generates a Unique Health Identification Number (UHID)
OUTPATIENT MANAGEMENT
This module deals with recording the patients' basic medical treatment details and depends on other modules for acquiring their registration details, booking appointments for consultation, test appointments, report viewing etc. 
Features Include:
Appointments calendar
Patient evaluation and consultations
Record physical therapy session
Diagnosis and treatment
Dashboards on outpatient activity
Dispensing of medicine
Lab & radiology orders
INPATIENT MANAGEMENT
This module provides complete patient management from admission to check out, and improves patient throughout by aligning clinical and business priorities. Evolve Hospital improves cash flow by handling patient administration and billing more effectively. Evolve Hospital shortens the time from patient registration to claim settlement by consistently verifying, documenting, coding, and billing claims to applicable funders.
Features Include:
Monitor patient in progress [PIP]
Monitor the current status of the account
Bed allocations
Case management dashboard
Patient notes
Conversion from outpatient to inpatient
Realtime patient register
Discharge details
PHARMACY MODULE
This module deals with the retail sale of medicines to general customers & OPD patients, and issue of medicines to the in-patients in the hospital. Its functions include online drug prescription and inventory management and billing of drugs, surgicals and consumables.
Features Include:
Dispensing to ward
Pharmacy dispensing
Dispensing (in-ward)
Multiple units of measure
Bin locations
Material resource planning (auto replenishment of stock)
Medicine Pre-packs / Mixtures
Label printing
To take out functionality (TTO)
Generic medicine
Manage consignment items
(ADT) ADMISSION, DISCHARGE, TRANSFER
This module seamlessly takes care of admission, discharge and the transfer processes of patients. It enables the search on availability and manages the allocation of a bed, ward, and room to a patient according to the availability or cost associated and thereby manages the transfers. It takes care that the appropriate discharge processes are followed and also ensures that a comprehensive discharge summary is generated. 
Features Include:
Multiple funders per event
Bed and ward allocation and transfer
Dispensing (in-ward)
Final billing
Charge sheets / preference cards per procedure per provider
CASUALTY EMERGENCY MANAGEMENT
This module deals in taking care of patients from the time they arrive in the casualty until the time they are transferred to a department in the hospital for further treatment. 
Features Include:
Capture basic patient demographic information
Clinical orders
Diagnosis
Theatre bookings
Lab test reports
BED AND WARD MANAGEMENT
The bed management module maintains the record of bed occupancy status at all times. It facilitates the estimation of appropriate waiting time for patients and reduces the bed turnover time which is essential to optimization of revenues. It also provides critical information regarding the occupancy status of a bed over a period of time.
Features Include:
Bed and ward allocation and transfer
Ward planning
Accommodation billing
Monitoring and reducing bed turnover time
STOCK/MATERIAL MANAGEMENT
The stock capabilities of the solution enable users to accurately manage inbound and outbound shipments, item master information as well as price lists. Users can also define alternative items, perform stock increase or decrease adjustments, revalue stock costs based on current market values and perform cycle counts. 
Features Include:
Managing stock master data
Batch numbers and expiry dates
Serialised item management
Multiple bin locations
Material resource planning (auto replenishment of stock)
Barcode printing and scanning
Stock take
Stock posting or audit reports on the fly
CLINICAL CODING AND PAYOR/INSURER RULES
In order to support the clinical coding module, the system accesses a database of clinically validated cross maps to ensure the highest level of coding accuracy and intelligence. This database (Health Code Index) is supported by a dedicated team of case managers and senior coding experts trained and specialized in ICD-10 and CPT-4.
In addition to the clinical coding, a comprehensive set of Payor/Insurer Rules are maintained which, when combined with clinically appropriate healthcare coding, creates a clinically validated diagnosis and procedure for pre-authorisation and billing.
Features Include:
Clinically appropriate coding cross matches
Grouper code/ICD-10/CPT4 clinical appropriate cross matches
ICD-10 Age and Gender validations
ICD-10 External Cause code validation
Clinical Rules
Custom Rules
Treatment baskets
CASHIER MANAGEMENT/POINT OF SALE
This module facilitates cashier and billing operations for different Outpatient and Inpatient categories.  It also supports a full point of sale solution for retail environments (pharmacy etc.).
Features Include:
Patient receipts
Daily cash-ups / shift management
Multi-currency support
NURSING STATION
This module offers the window to nursing or ward staff and facilitates them to manage their wards on a floor. Special units like ICU and theatre are practically and effectively managed and the module also tracks all services given to a patient connecting to their wards. 
Features Include:
Clinical orders
Capturing of patient vitals
Lab test orders and results
Radiology orders and results.
Theatre bookings and schedule.
Nursing notes
Dietary requirements.​
THEATRE MANAGEMENT
This module tracks all surgeries that take place in the hospital. From scheduling a procedure, managing the surgery team, and recording the surgery details, to checklists associated with surgery; it manages pro-actively and prepares for a procedure by keeping record of all items required during the operation.
Features Include:
Theatre allocation of time slots to providers (Recurring)
Theatre patient bookings
Theatre events
Accurate recoding of theatre times
Preference cards to ease stock transfer and billing
Theatre procedure packs
ELECTRONIC MEDICAL RECORDS
By utilising tablets and mobile devices, physicians and nurses have easy, secure access to patient data at the point of care. The device connects to clinical back-end systems including imaging systems (PACS) and lab results, and displays the patient's data in a clear and easy-to-read format. 
Features Include:
Work with existing patient lists from clinical systems and filter data for improved workflows
Perform clinical data entry using text elements
View documents and clinical orders
Create individual patient albums across given PACS studies
Monitor patients' latest vital signs, lab results, and diagnoses, and review progress notes
FINANCIAL MANAGEMENT
Evolve Hospital runs on a full ERP solution, SAP Business One. The financial module will help reduce the complexity of managing the financials of your hospital. By automating and streamlining everyday accounting, controlling, banking, and reconciliation tasks, and integrating them with other business processes, the efficiency and effectiveness of your financial team will see significant improvement.  
Features Include:
Chart of Accounts - Allows you to define all accounts and their hierarchical relationships.
Journal Entries - Allows you to enter or find manual journal entries and automatically allocate each transaction to a project or profit center.
Transaction Templates - Enables you to save time and prevent mistakes when entering manual journal entries.
Recurring Journal Transactions - Lets you create your own set of recurrent transactions, including automatic frequency reminders.
Exchange Rate Differences - Adjusts foreign currency accounts to the changes in your local currency.
Trial Balance Report - Displays account balances and transactions, enabling you to view all financial reports in any desired currency and in each detailing level.
Profit and Loss Report - Displays income and expenses in the conventional way used by accountants.
Balance Sheet - Displays assets and liabilities in the conventional way used by accountants.
Comparative Reports - Allows all reports to be displayed in a comparative view between months, quarters, years, or any other period.
Budget - Helps you define and track your budget in any currency and view a summarizing budget report, which compares the actual versus the planned figures.
Journal Vouchers - Supports what if scenarios.
Financial Reports Designer - Gives you the power to create unlimited financial reporting templates.
Rate Tables - Allows you to enter your foreign currency rates and indexes or auto download rates from the Web, which can then be used in reports and data entry.
INTERFACING
The system that is fully HL-7 compliant can interface with various medical equipment and third-party system such as:
Laboratory Information Systems (LIS)
Radiology Information Systems (RIS)
PACS
Heart rate monitors
And many more
QUEUE MANAGEMENT
Queue Management System makes the process of patients consulting with the doctor easy and comfortable. It manages the flow of patients within each Clinic to ensure:
Patients are serviced efficiently
Testing workstations operate optimally
Patient movement and delays are communicating timeously
STATISTIC & REPORTING
This module provides information to the management to help them take the right decisions. It helps in measuring the performance of each department in the hospital. 
Features Include:
Revenue reports per provider / location and patient
Debtors analysis report
Cost of sales analysis
Provider profitability analysis
Various stock report
Slow moving stock reports
Financial reports (profit and loss, balance sheet etc.)
Export data easily to excel and pdf
And many more reports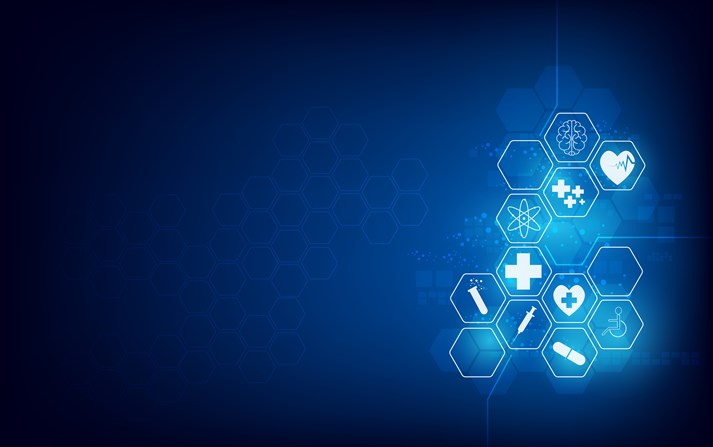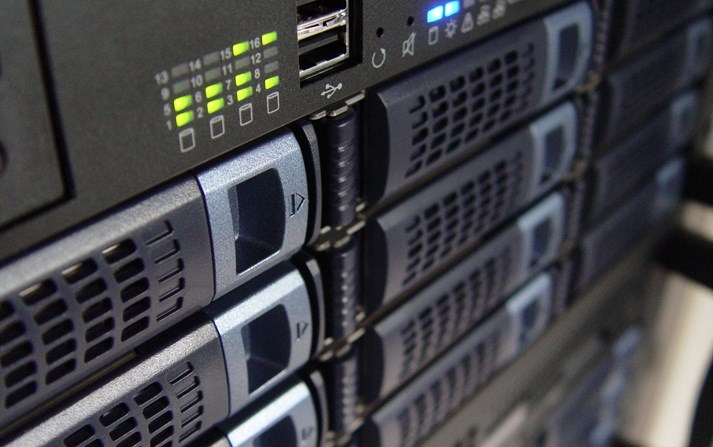 PLATFORM
Evolve Hospital runs on the in-memory platform SAP HANA.  Leverage the power of Evolve Hospital along with the in-memory computing capabilities of SAP HANA to help your hospital become smarter, faster and run simpler, innovating your business and develop competitive advantage.
Database Services

Take action in the moment by using in-memory database services to process high-speed transactions and analytics. Manage large database volumes using multitenant database containers and dynamic tiering across multi-tier storage.

Analytics Processing

Gain new insights from advanced analytics processing by leveraging in-memory data processing capabilities – text, predictive, spatial, graph, streaming, and time series – you can get answers to any business question and make smart decisions in real time.

Data Access

Gain a complete and accurate view of your business by accessing data from any source – internal or external. Access data where it's located, integrate or replicate relevant data into SAP HANA, and ensure data quality to increase confidence in decision making.

Security

Keep your communications, data storage, and application services secure with robust identity and access management controls. Rely on best-in-class software security, patching, and encryption – and use a dashboard to monitor all KPIs related to security.
INTEGRATED BUSINESS ANALYTICS
SAP HANA offers multiple reporting options for users. Sorting through big data volumes is easy with the Evolve Hospital solution and the HANA framework. The HANA environment offers in memory technology – allowing users to slice and dice massive data volumes in record time. Real time reporting functionality is enabled through a single centralised data store.
Additional HANA features include: 
Enterprise search – search through the entire database to quickly locate the data that you need.
HANA specific reporting – cash flow forecast, available to promise and delivery schedule management.
HANA workbench – workflow and business process maps.
The solution interactive analysis – user defined, user built quick Excel based pivot table type reporting.
Pervasive Analytics – dashboards, KPIs and advanced dashboards. Some of these KPI's and dashboards have been pre-built. Business users can build their own KPI's and dashboards without any previous IT or report building experience.
Evolve Medical operates in an interesting and evolving niche market.  Our exciting and broad product offering is highly portable and applicable to healthcare providers worldwide.
Accordingly, we embrace new technologies and actively seek opportunities to grow and expand our business, both locally and globally.